A microchipped pet is a safe pet.
We offer pet microchipping for dogs and cats. A microchipped pet is a safe pet – and one that's much more likely to return home if ever lost.
What is a microchip?
A microchip is a safe, simple, and permanent form of pet identification to immediately identify lost pets and quickly reunite them with their owners. The microchip is injected under your pet's skin over the shoulders. Each chip contains a unique barcode (much like those seen on products in stores). The chip is gentle to the tissues and does not cause a reaction to the body.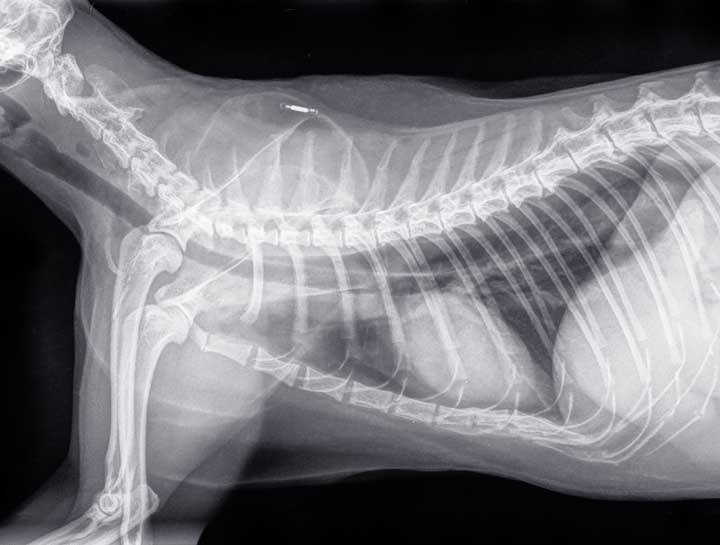 How does microchip identification actually work?
Every microchip comes with its own unique ID number. Once it's implanted, you create an account with the company's registry to make sure your contact information is associated with that number.
When a scanner is passed over the pet, the bar code is read. You can register your pet with his or her specific barcode online. The owner is responsible for keeping information current with the registered microchip. All veterinary hospitals, shelters, and rescue groups have scanners.
Does my pet really need a microchip?
We highly recommend it. You may be surprised to learn that 1 in 3 pets get lost over the course of their lifetime and, without identification, 90% of them don't come home. Luckily, that can be prevented, especially because almost all humane organizations now utilize microchip scanners.
For more information about the microchipping, call us at (603) 253-7701.